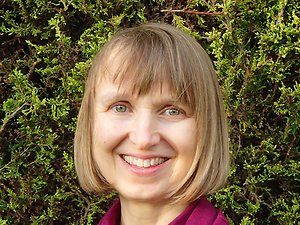 About me
I've always been interested in health and well-being so I followed a traditional healthcare route after school by training, and working for a short while, as a staff nurse. I then decided to take a more academic approach and studied and worked for several years as a consultant Chartered Occupational Psychologist, before focusing on my interest in stress and health by studying for a Doctorate degree with the Stress Research unit at Oxford University. My research was based around health and well-being in relation to working hours and other work stressors.

My interest in alternative health approaches grew after I saw the benefits of reflexology, and other alternative therapies, in treating myself and my family for stress-related illness. In 2000 I studied at the Central London School of Reflexology, with Louise Keet (author of the best-selling Reflexology Bible). I've since trained in 'The Bergman Method Facial Reflexology' and 'Zone Face Lift Reflexology' at the London School of Reflexology.

I love the way that reflexology can give a sense of well-being and relaxation; please do call or email me if you would like to find out more. Click the 'email' button on the right to access my contact page.
Good Practice Policy
The PDF document below contains my Good Practice Policy as of December 2022.