Who I am and where to find me
Dr Emily Hughes MSc DPhil (Oxon) MAR I am a fully qualified and insured member of the Association of Reflexologists and run a practice just outside of Oxford and Abingdon.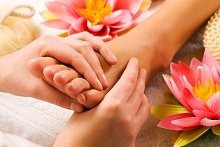 I am a fully qualified and insured member of the Association of Reflexologists and run a practice in Dry Sandford and Wootton, near Oxford and Abingdon. I specialise in treating women and children.

I'm not a medical doctor, so I can't diagnose or offer medical advice. I have a background in stress research and work alongside traditional medicine to support your well-being. I work gently over the reflex points, which makes the treatment very relaxing.

I'm on the no. 4 bus route between Oxford and Abingdon, easily accessible from Boars Hill and Botley; there is plenty of free parking.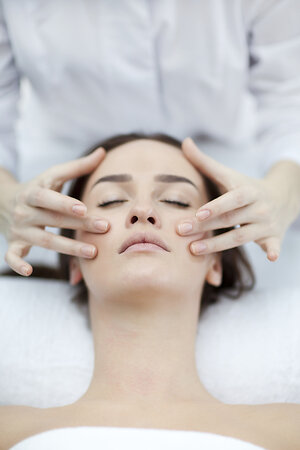 Benefits of reflexology
Reflexology is a complementary therapy that can help to improve your feelings of well-being; it aims to create a sense of deep relaxation, helping to relieve symptoms of stress, which can help you sleep better and therefore feel better. A course of treatments with a qualified reflexologist may help to:

- aid sleep
- release tension
- improve mood
- increase relaxation
- enhance well-being

Overall, I will work with you to create a bespoke treatment plan, treating you holistically, rather than as a collection of symptoms. A reflexologist treats the whole body by working on reflex points on the feet, face, or hands, inducing a state of deep relaxation to aid well-being.

There has been a lot of research into reflexology. For example, some studies with menopausal women have shown that a course of reflexology helped to relieve some of the symptoms of menopause, such as hot flushes, sleep disorder, sweats, and night sweats.* Two recent studies have shown that reflexology was effective at reducing anxiety; these studies were done on women in labour and on patients undergoing cardiovascular interventional procedures.* *
Types of Reflexology
Foot, Face and Hand Reflexology close to Oxford and Abingdon: As well as being a traditional foot and hand Reflexologist, I've trained with the award-winning Ziggie Bergman in facial reflexology and the Innovative 'Face, Hands, and Feet' treatment for Menopause Symptoms, taught by Louise Keet (Principal of The London School of Reflexology & Author of The Reflexology Bible) and Ziggie Bergman.


"I have had wonderful foot and face reflexology treatments with Emily. Her sessions are incredibly relaxing and helpful on both a physical and emotional level. Emily is a beautiful person and incredibly considerate, sensitive and knowledgeable. I would recommend her services to anyone. " Mary, Oxford.

Reflexology Lymph Drainage
Reflexology Lymph Drainage (RLD) is an award winning reflexology technique which focuses on stimulating the lymphatic reflexes on the feet. The aim is to cause an effect on the lymphatic system in the body. This research-based technique is used similarly to Manual Lymph Drainage (MLD) to treat lymphoedema in the arms and legs.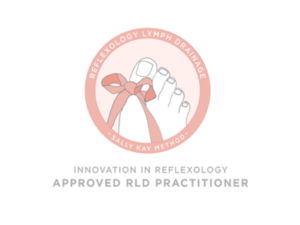 Self-help guides
Download these sleep and stress self-help guides to use at home.


Sleep self helpStress self help
References
*Menopause studies
Gozuyesil, E., Baser, M. (2016). The effect of foot reflexology applied to women aged between 40 and 60 on vasomotor complaints and quality of life. Complementary Therapies in Clinical Practice. Volume 24, August 2016, Pages 78-85.
Asltoghiria, M., & Ghodsib, Z. (2012). The effects of Reflexology on sleep disorder in menopausal women. Procedia - Social and Behavioral Sciences, 31, 242 – 246.

**Anxiety studies
Yılar Erkek, Z. & Aktas, S. (2018). The Effect of Foot Reflexology on the Anxiety Levels of Women in Labor. The Journal of Alternative and Complementary Medicine, Vol. 24, No. 4.
Chandrababu R, Rathinasamy, E.L, Suresh, & C, Ramesh, J. (2018). Effectiveness of reflexology on anxiety of patients undergoing cardiovascular interventional procedures: A systematic review and meta-analysis of randomized controlled trials. Journal of Advanced Nursing, 14 August 2018.

Reflexology Lymph Drainage
Whatley, J. A & Kay, S. (2020). Using thermal imaging to measure changes in breast cancer-related lymphoedema during reflexology. British Journal of Community Nursing, Sup10 25 S6-S11.